For moments of absolute peace.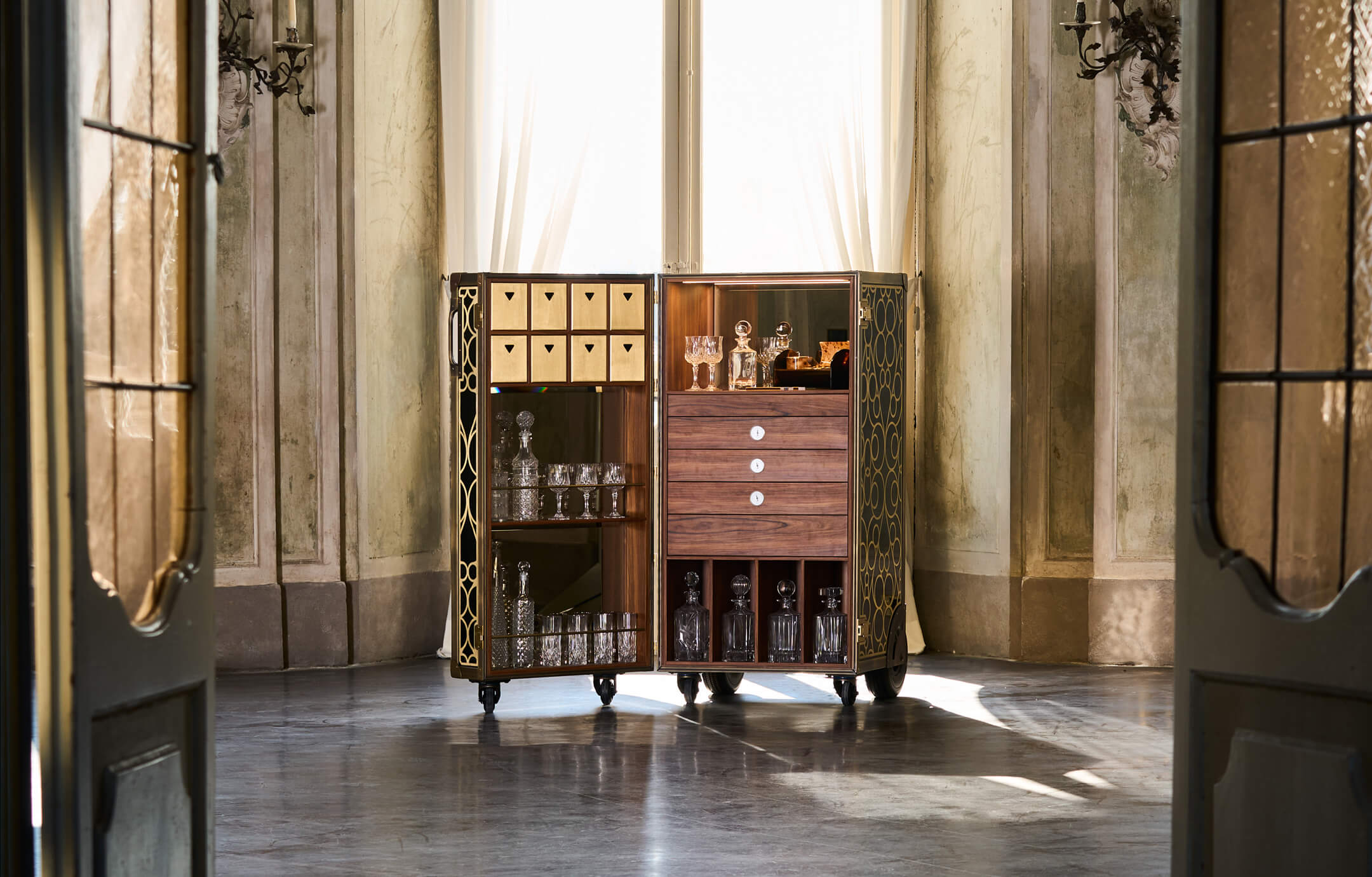 Chicago is magic.
Cigars, liqueurs and chocolate are stored with the utmost care, for the most attentive connoisseurs of refined tastings. The contrasting black and gold exterior echoes the purpose of this design object: utility and elegance, in a continuous give-and-take.
The Chicago Trunk is a unique piece, perfect for a private collection or exclusive clubs.
Materials
External finishes
Background black polished lacquered with matt brass inlays, profiles and handles in bronzed finishing, locks and edge protectors are in matt brass.
Internal finishes
Upholstered in rosewood with details, such as chocolate boxes, in matt brass for external finishing. Bronzed bevelled mirrors with LED back lighting.