The guardian of the greatest treasures.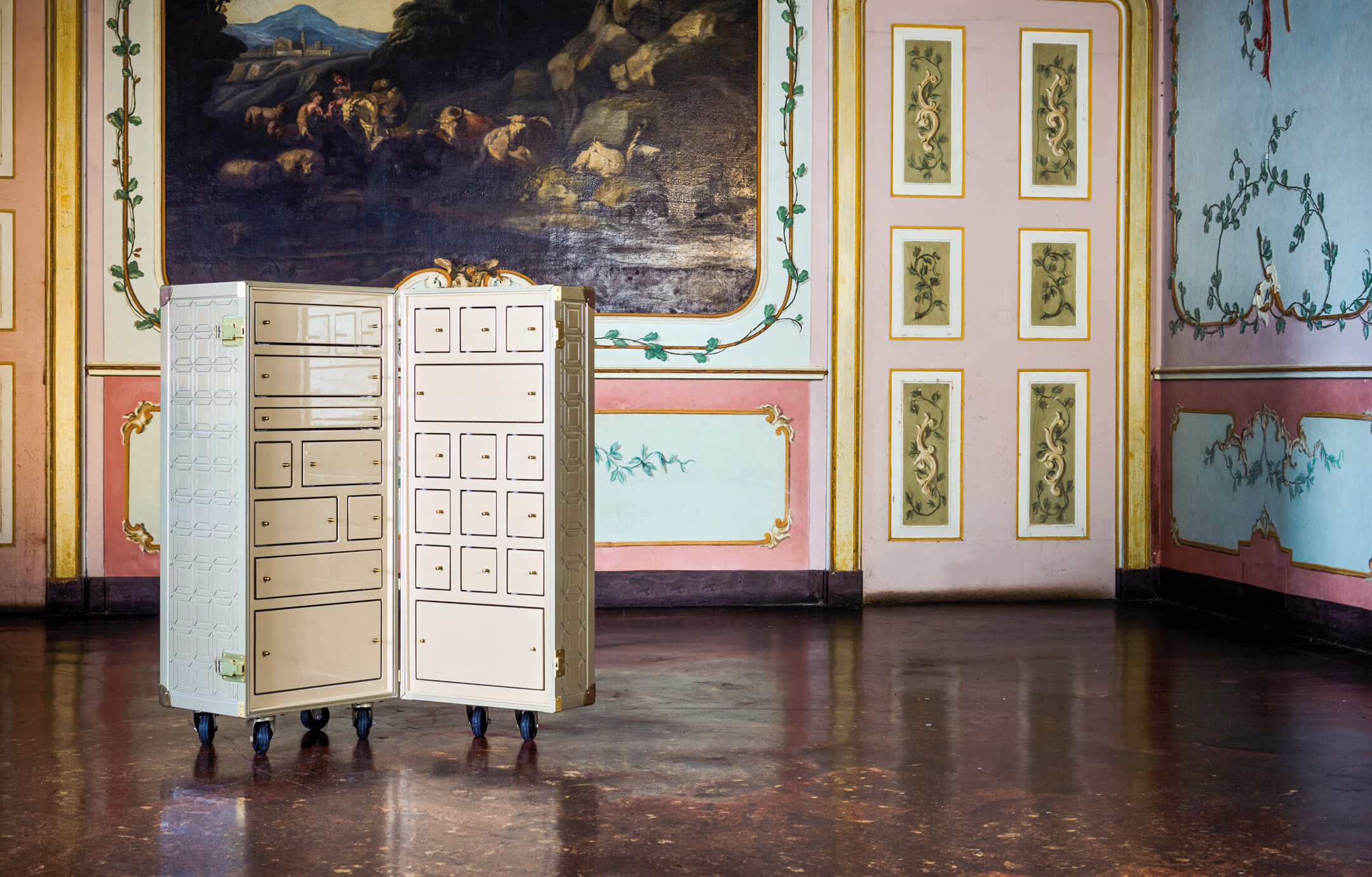 Just like a diamond, the Doha is forever.
A soft Alcantara couvette is dedicated to each jewel, externally lacquered with a glossy bronze finish with raised decoration. Every detail has been studied to be the perfect container for the wonders within. An extraordinary piece of design, the ideal response to the demand for luxury.
This is the perfect décor element for high-class boutiques or luxurious suites, a precious repository for storing the finest treasures.
Materials
External finishes
Lacquered on glossy bronzed finishing with 3d pattern décor, profiles and handle are lacquered tone-on-tone, locks and edge protectors are in matt brass.
Internal finishes
Lacquered in glossy finishing with knobs in brass, the internal part of the drawers includes the couvettes in Alcantara.