Contemporary with notes of antiquity. Romantic yet essential.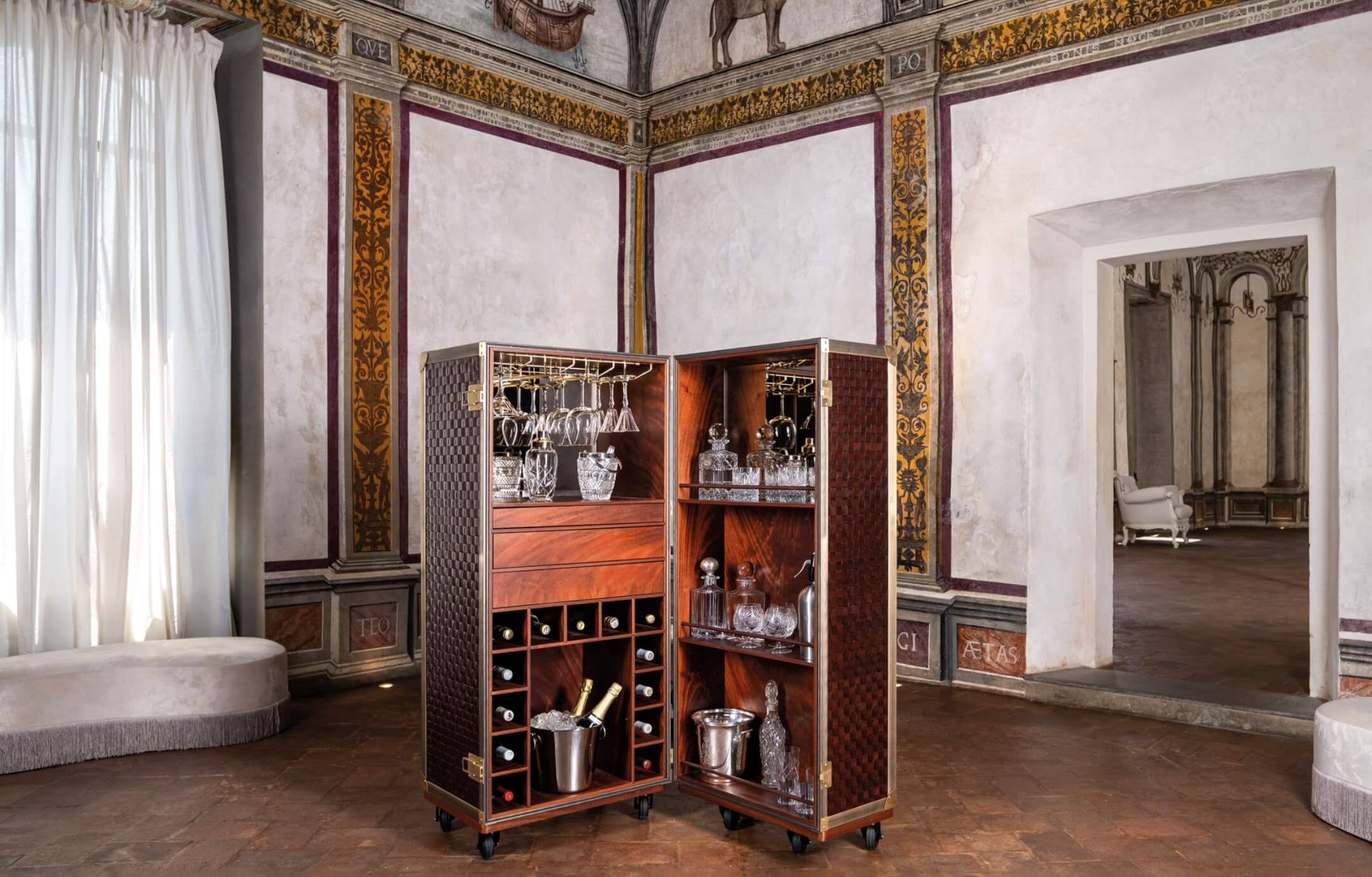 London is the wondrous paradox of modern lifestyles, a reason to seize the day and enjoy the moment.
The woven leather outer surface interacts with the interior's exquisite crotch mahogany wood, accentuating the satin-finished brass of which this luxury bar cabinet is composed.
The interplaying light produced by the bronzed mirrors and the carefully studied lighting bestow the London Trunk with a unique touch of class.
Materials
External finishes
Upholstered in woven leather with profiles and handle in bronzed brass finishing, locks and edge protectors are in matt brass.
Internal finishes
Upholstered in feather mahogany wood with matched details in leather and bronzed mirrors, LED backlighting is included.