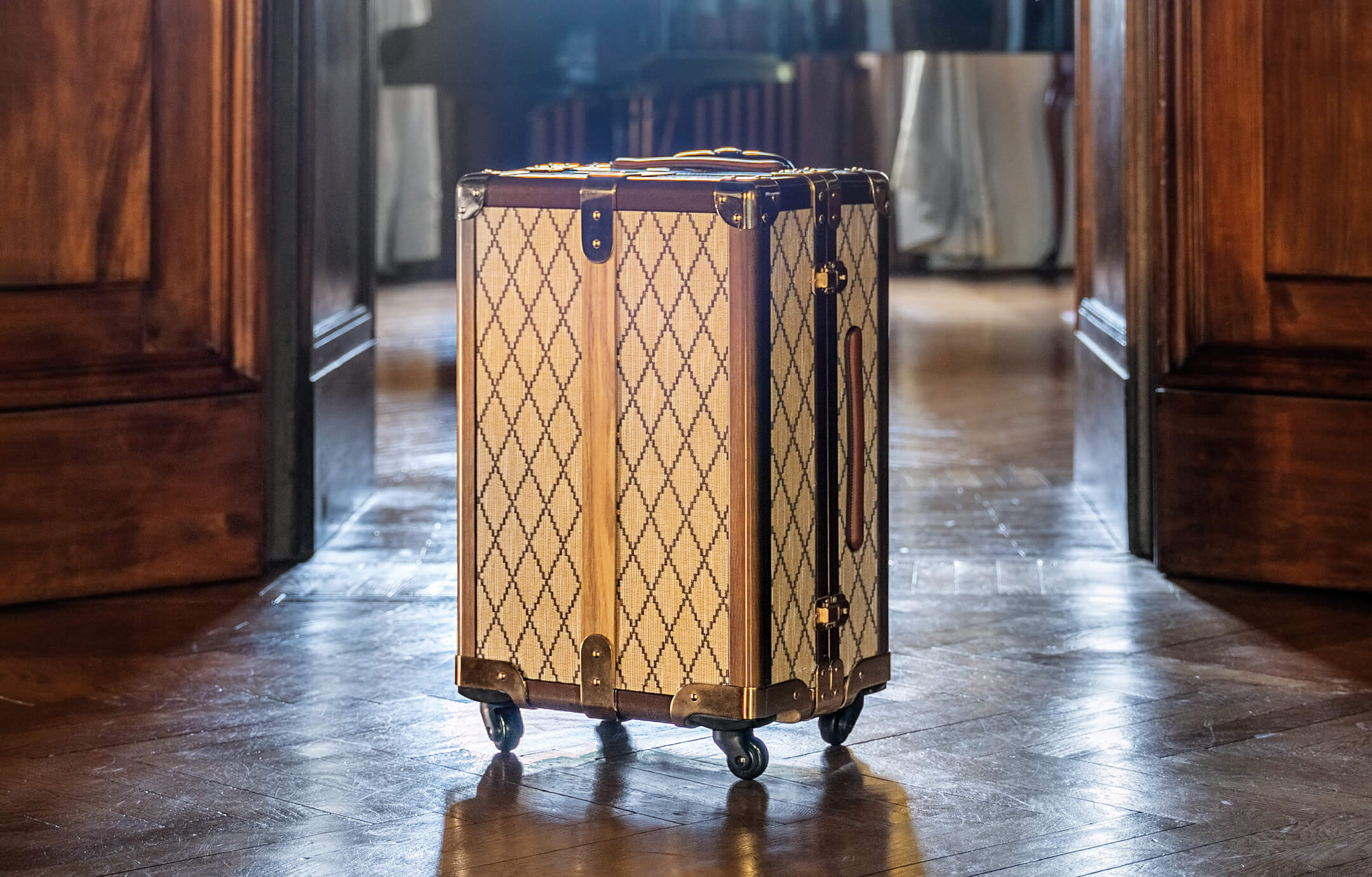 I found my love in Portofino…
The sound of sea waves, the legends of mariners, the secrets of the Mediterranean. A wonderful world is encapsulated in the Portofino, the luxury suitcase that pays tribute to the village of elegance and love. Its luxurious materials speak of timeless beauty; wood celebrates nature, brass attests to the passage of ancient civilisations, and leather reveres art and craftsmanship.
The decorations embellish its unique design. The soft interior harmonises with the exterior, with its dark, stylish detailing.
Materials
External finishes
Fabric upholstering, bronze trims, leather details and closures and elements in pure brass.
Internal finishes
Fabric upholstering, leather details.