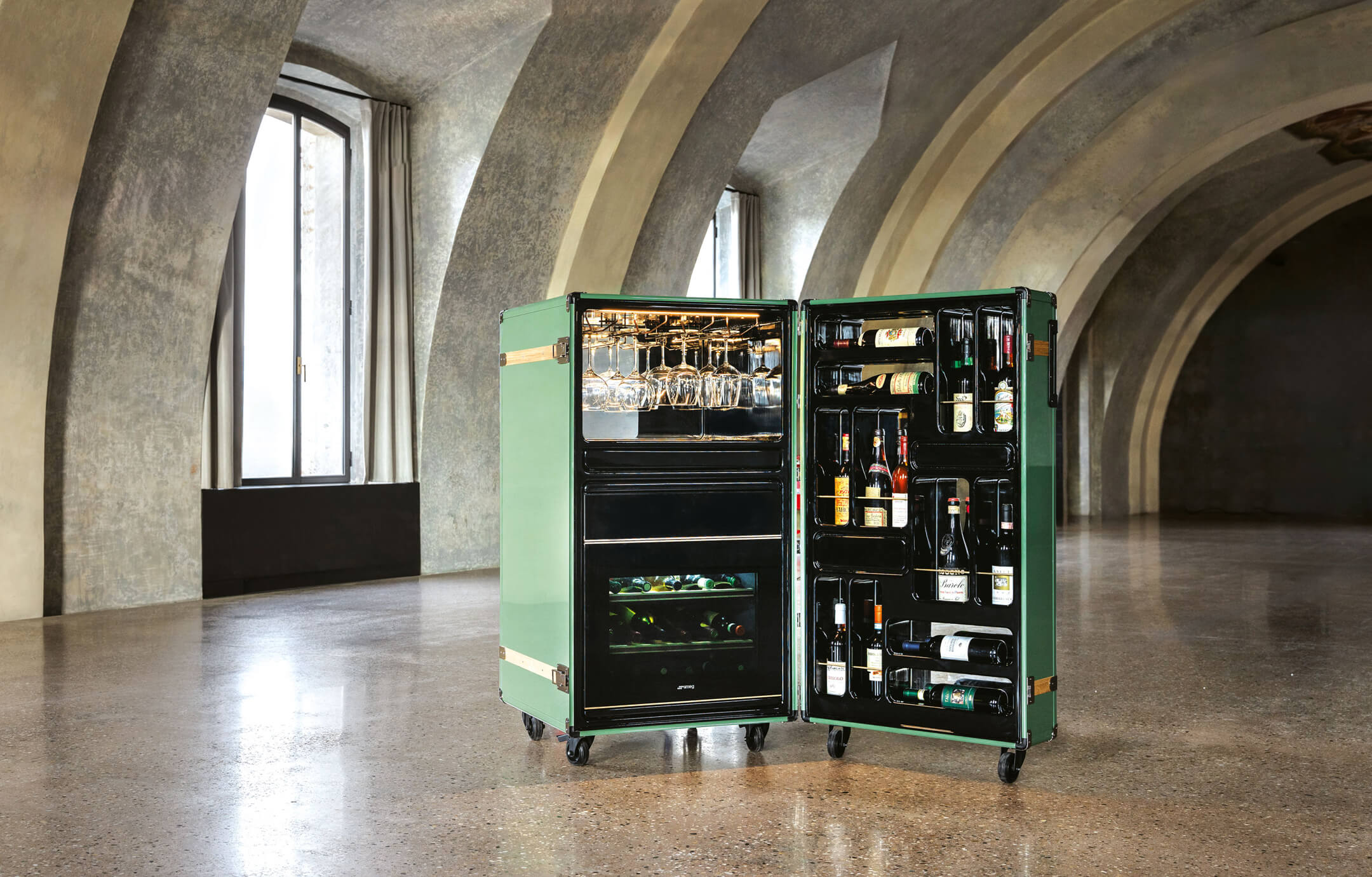 For a toast anywhere, on any occasion.
A wine cabinet featuring a romantic style and timeless elegance, designed for storing the finest wines and spirits, carefully preserving their aromas. A unique design piece which differs from other wine cabinets in its unmistakable details.
The innovative temperature-controlled refrigerator and the dedicated storage area for bottles and glasses made of precious raw materials make the Wine Trunk the essential piece in a tasting experience yet to be discovered.
The bottles are there, ready to be uncorked.
Materials
External finishes
Shiny lacquer, pure brass chrome accessories, leather handle.
Internal finishes
Mirrored lacquer, dual-temperature cellar.